We are Eyelash Extension specialists based in Varsity Lakes, Gold Coast With 11 years experience we know what we are talking about. At Varsity Lakes, the heart of the Gold Coast, you will find the Lashia Studio where Eyelash Designers Lisa Spicher, Mimmi Ebbersten and Renée Doré specialise in Eyelash Extensions. Get your eyelashes done with us or do a course yourself to become one of the best in the country. Read more about the Gold Coast salon: www.goldcoastlashes.com.au Read more about our training: www.lashia.com.au Follow us on Facebook: www.facebook.com/lashiadesign Review us on Google: goo.gl/vBeLVu Follow us on Instagram: @lashiadesign #lashianetwork #lashia #lashiatrainee Welcome to Lashia!
Mimmi
Lashia Master Trainer and international judge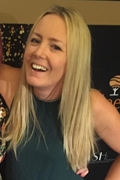 Eyelash stylist(2006) Lashia Eyelash Designer(2008) Lashia Master trainer(2013) Volume Lashes trained by Laura Beseniey(2014) Volume Lashes trained by Nadia Afanseva, New York(2014) Lashia Volume Designer(2014) Judge Lash Wars, Las Vegas(2015,2016) Nominated 4 categories Lash Gala Sydney(2016) Founder of ANZEI(2016-2017) Mega Volume & Fantasy Lashes by Hillaree Brand & Eva Zacharias(2016) Judge Australia Beauty awards(2017) Judge NZ championships(2017) Founder of Lash Bash (2017)
Lisa
Lashia Master Designer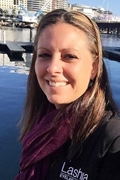 Qualifications: Lashia Eyelash Designer 2013 Lashia Volume Designer 2015 Lashia Master Designer 2016 Advanced Volume Styling with Maven (Texas) 2017)
Renée
Lash Stylist and Lashia Eyelash Designer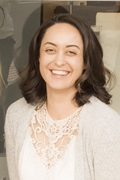 Experience -Eyelash Technician 2010 -Glamour Puss & Co. Eyelash Stylist 2011 -Reborn Lash Boutique Eyelash Artist 2012 -Celebrity Lash Russian Volume Eyelash Artist 2016 -Cerise Lash Boutique Eyelash Artist 2016 -Reborn Lash Boutique Eyelash Artisan 2017 -Lashia Eyelash Designer 2017
Kim
Lashia Junior Stylist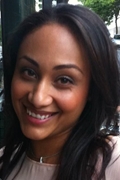 We would like to introduce you to our newest addition - Kim Joubert. Kim boasts 15 years of cosmetic and makeup experience that aids in the success of quality of the work she performs. She received her makeup qualifications from the Gold Coast Training Academy. Kim trained with Lashia in January this year and has since spent her time practicing her skills do develop her lash designs alongside the mentorship of her trainer.
Shop 1/195 Varsity Pde, Varsity Lakes
0424036630
Monday

Tuesday

Wednesday

Thursday

Friday

9:30am - 4:00pm

9:30am - 5:00pm

11:00am - 7:00pm

11:00am - 7:00pm

9:30am - 3:30pm